APICA is short for "Antwerp Port Information & Control Assistant" and takes you 10 years into the future of a world-leading port.
It envisions a time where the port evolves into a Living Digital Entity, with hi-tech sensors, a (digital) nervous system and an (artificial) brain. While this "sci-fi" concept embraces the opportunities that come with the rise of AI and merging the physical and digital world, it also warns about the responsibilities that come with nurturing this young hybrid port entity.
Check out the inspirational book & a concept teaser video.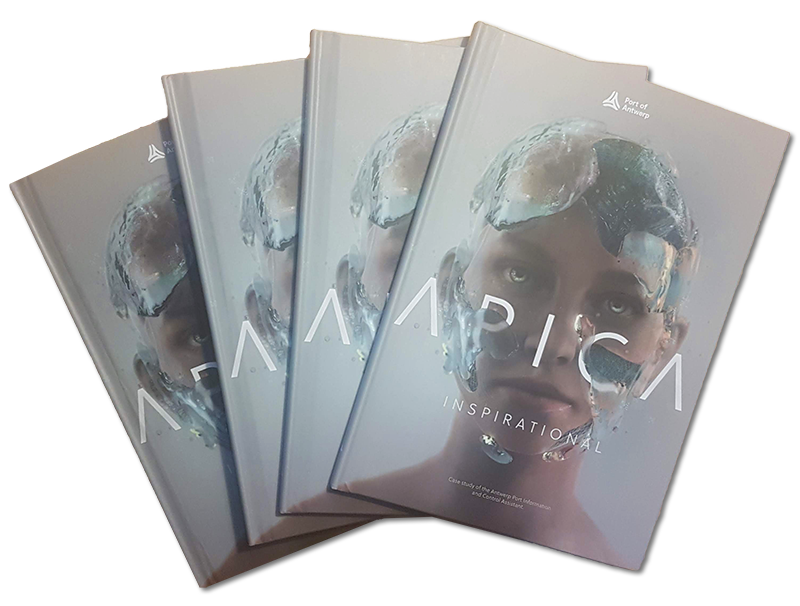 Digital Twin
An essential first step in bringing APICA to life, is to centralize all available data and make them accessible via an intuitive interface or Digital Twin. Combining several seemingly unconnected information layers in a single visual user-interface gives us a far better insight on cause and effect.
As a proof of concept, we created an actual 3-dimensional Digital Twin of the port.
For: Port of Antwerp
With: Fixion Design
More about APICA