An emotional mobile takeover about the lives of young refugees
Step into the shoes -well, smartphones- of 2 young people on the run. Live their journey, face their challenges and experience their emotions in an interactive story which unfolds through text messages, social media, pictures, etc.
Both fictional refugees' storylines are based on extensive conversations and workshops with the residents of Rode Kruis Opvangcentrum Linkeroever.
Confrontation through Familiarity
With PeaceCraft, we opted for a story-driven, interactive wake-up call. The game puts young people from our own surroundings in the shoes – or rather, smartphones – of a young refugee (either Syrian Sara or Afghan Mohammed). Their story – from their homeland to their arrival in Belgium – unfolds through status updates, messages, photos, and more.
Through mock-ups of universally recognized apps, we bridged the gap of distance. In terms of content, we also started as much as possible from a place of familiarity. Because those refugees also had a best friend, a significant other, a soccer club, and a playlist featuring their favorite music, just like anyone else.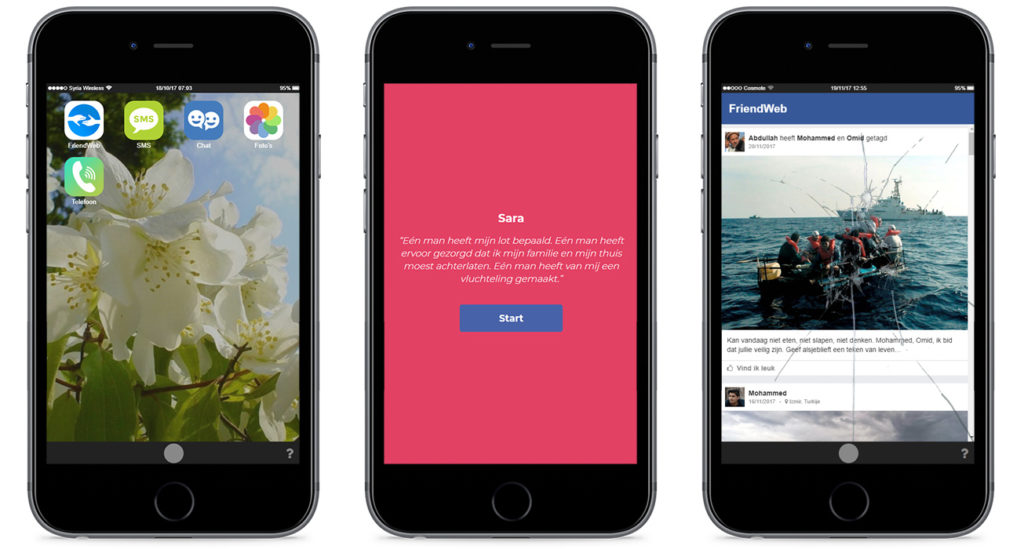 Blood, Sweat, and Yes… Tears Too
During the creation process, we spent a lot of time with – especially young – asylum seekers at the Red Cross reception center on the Left Bank. Young people who had dreams and hobbies back home, along with family and friends… And who then, after a perilous and traumatic journey, find themselves in a kind of 'waiting room of life.' Until someone decides if and where they can continue with that young life. Their stories deeply touched us during every visit. Therefore, we hope that PeaceCraft can reach and touch many people. Encouraging them to look beyond the label of "refugee" and to open themselves to newcomers. The letters that students write to the main characters after playing the game already show that the message is getting through.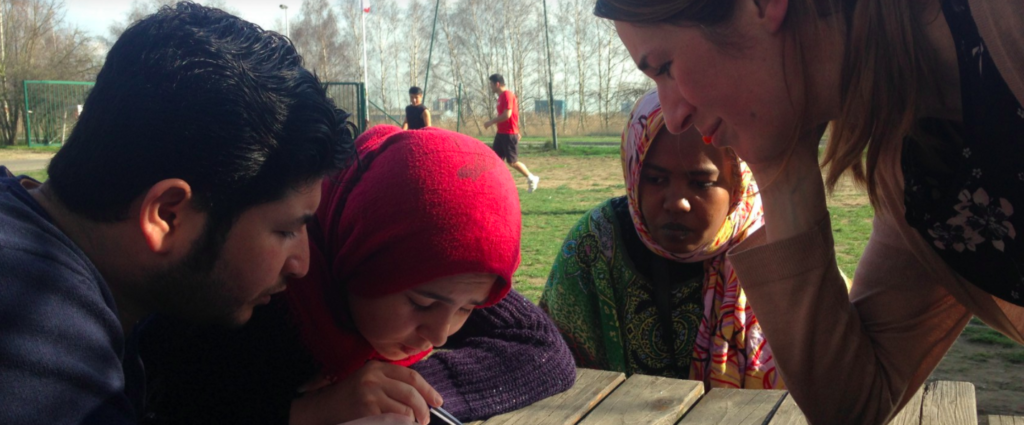 "We don't have the skills to change the world. But we do have the skills to change people's perception of the world!"
Henry Van de Velde Award 2019
PeaceCraft won a Henry Van de Velde award '19 in the "Community" category. The Henry Van de Velde Awards are Belgium's most prestigious design awards.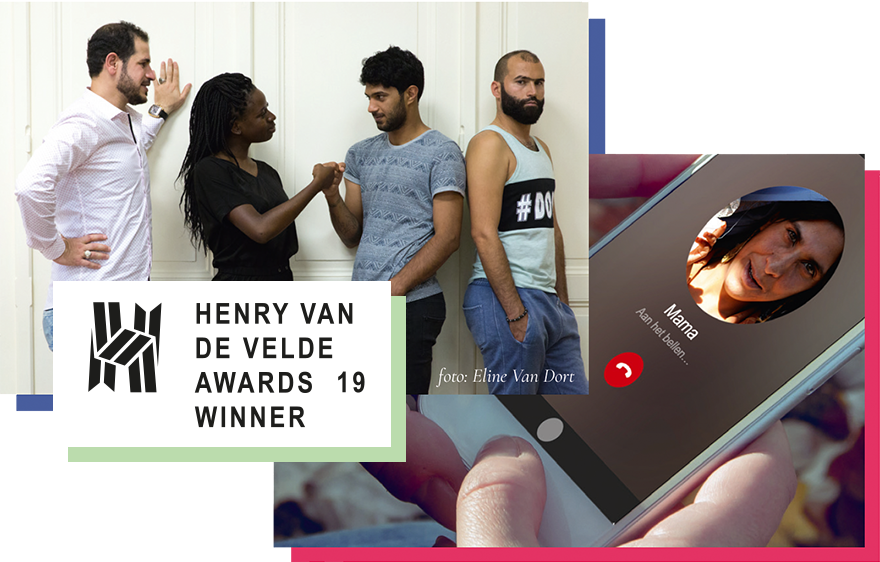 The Team behind PeaceCraft
PeaceCraft is a project consisting of a game and a theater piece, initiated by !DROPS and U Move 4 Peace (Pax Christi Flanders). The game was brought to life by Poppins & Wayne and Senne Van den Bogaert. The participatory theater piece is a creation by U Move 4 Peace in collaboration with KunstZ and Madam Fortuna. At the heart of both creations is the close collaboration with the residents and facilitators of the Red Cross Reception Center on the Left Bank.
Play PeaceCraft
Use your smartphone to navigate to the URL below. For the best experience we suggest adding the page to your mobile home screen via your browser option menu. Then open the game via the new app icon (This will open the experience full screen).
https://peacecraft.poppinswayne.com/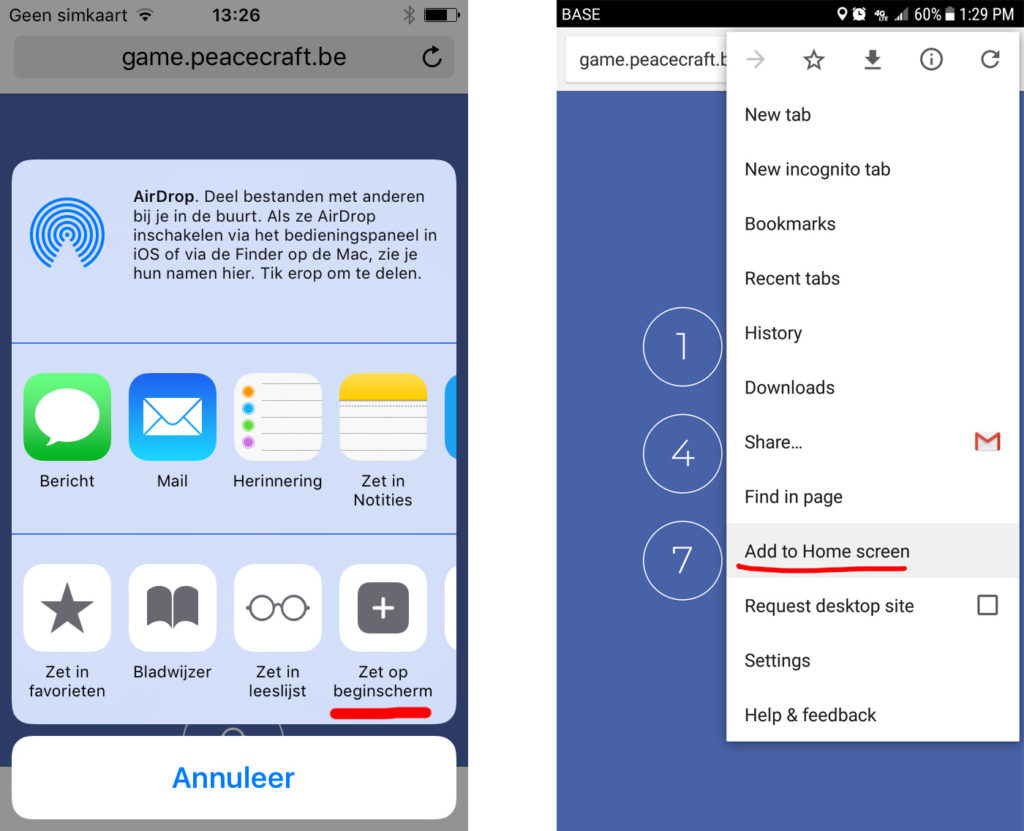 More about PEACECRAFT