What does it take for mankind to start caring for animal species on the verge of extinction? Actual extinction? Or… a virtual wake-up call?
Hoping for the latter and assigned by the European Commission's DG Environment, we conceived and constructed Pollinator Park, a deceitfully beautiful digital universe, confronting visitors with a highly unsettling reality.
The year is 2050, and following a cascade of ecological crises, our world has been deprived of pollinating insects, healthy ecosystems and wealthy flora. Amidst this dystopian landscape lies a lavish green utopian beacon of hope: Dr. Beatrice Kukac's Pollinator (P)ark, a safe haven for pollinators and an eye-opener for mankind.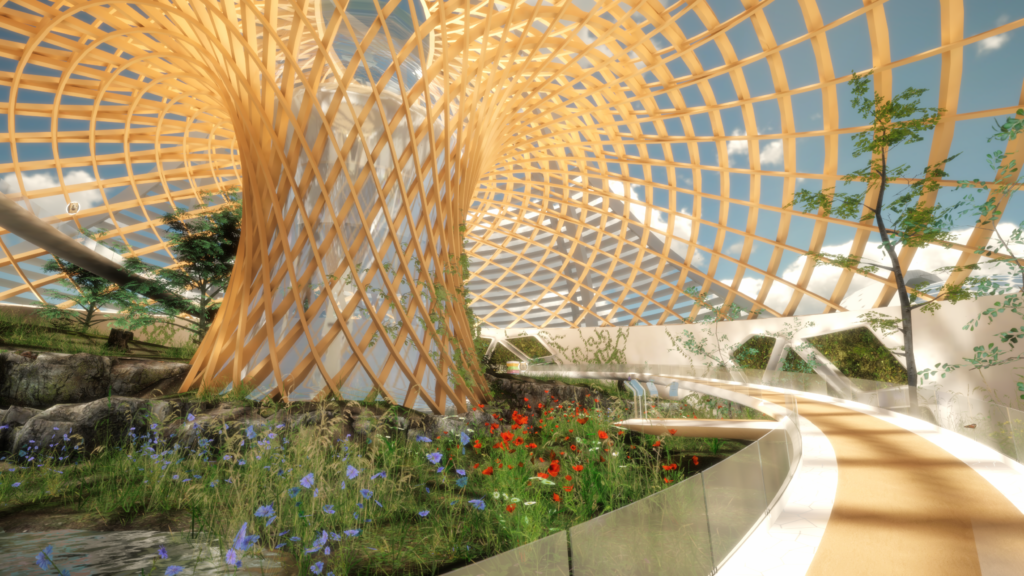 Pollinator Park was designed in collaboration with world renowned 'archiobiotect' Vincent Callebaut. It's a 30-minute interactive and emotionally engaging virtual reality experience that immerses you in a futuristic world where man and nature co-exist in harmony, hoping to change your perspective and help write a better scenario for the future..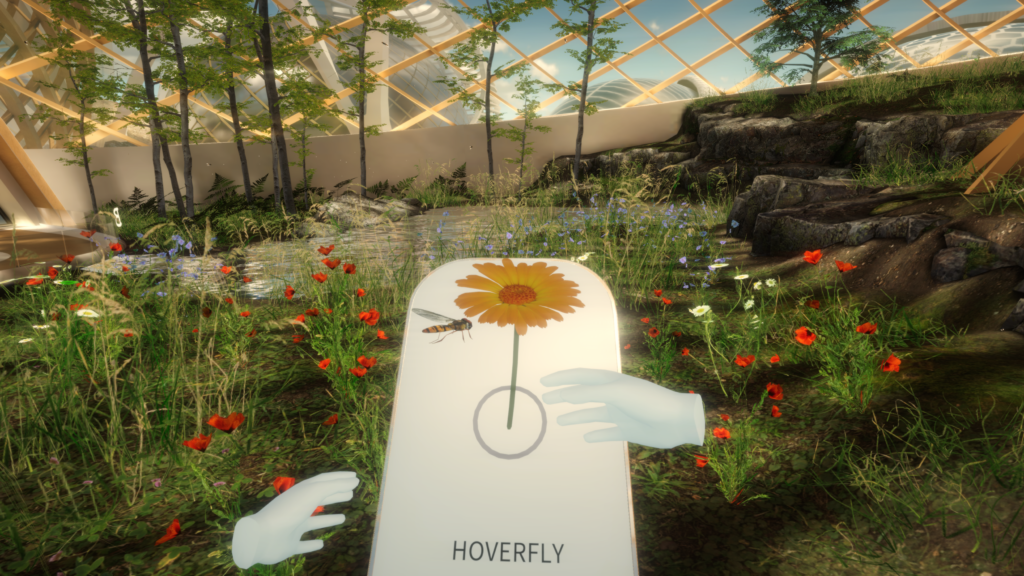 To find out more about the problems we face following the alarming decline of wild pollinators, how we can turn the tide and how Poppins & Wayne hopes to make a contribution to a better world with Pollinator Park, visit Pollinator Park:
PLAY
https://pollinatorpark.poppinswayne.com/
INFO
http://www.PollinatorPark.eu
A hybrid interactive experience, you can visit Pollinator Park on your computer (Chrome, Edge, Firefox) or in Virtual reality (Oculus Quest, Oculus Rift).
Awards & Nominations
Credits
Concept & Creation: Poppins & Wayne
Client: The European Commission
With help from: Vincent Callebaut Architectures, ESN, Cousteau Studio, Fixion Design, Stijn Cole, Sakari games, AudioNinjas,…
In the press
De Morgen (Dutch)
Antwerp Powered by Creatives (Dutch)
More about Pollinator Park