Imagine a high quality school – or rather, a training academy – where today's youngsters get to grow into tomorrow's change-makers. Where teachers are coaches, rather than old-school providers of knowledge, devoted to nurturing the skills, insights and confidence this next generation will need to make a tangible difference down the road.
After all, the children of Planet Earth will be tasked with massive challenges: a climate crisis to reverse. A human species to reconnect. An economy to revive.
Inspired by our Pollinator Park, 21K School reached out to Poppins & Wayne to help conceptualize and sell their EdTech dream.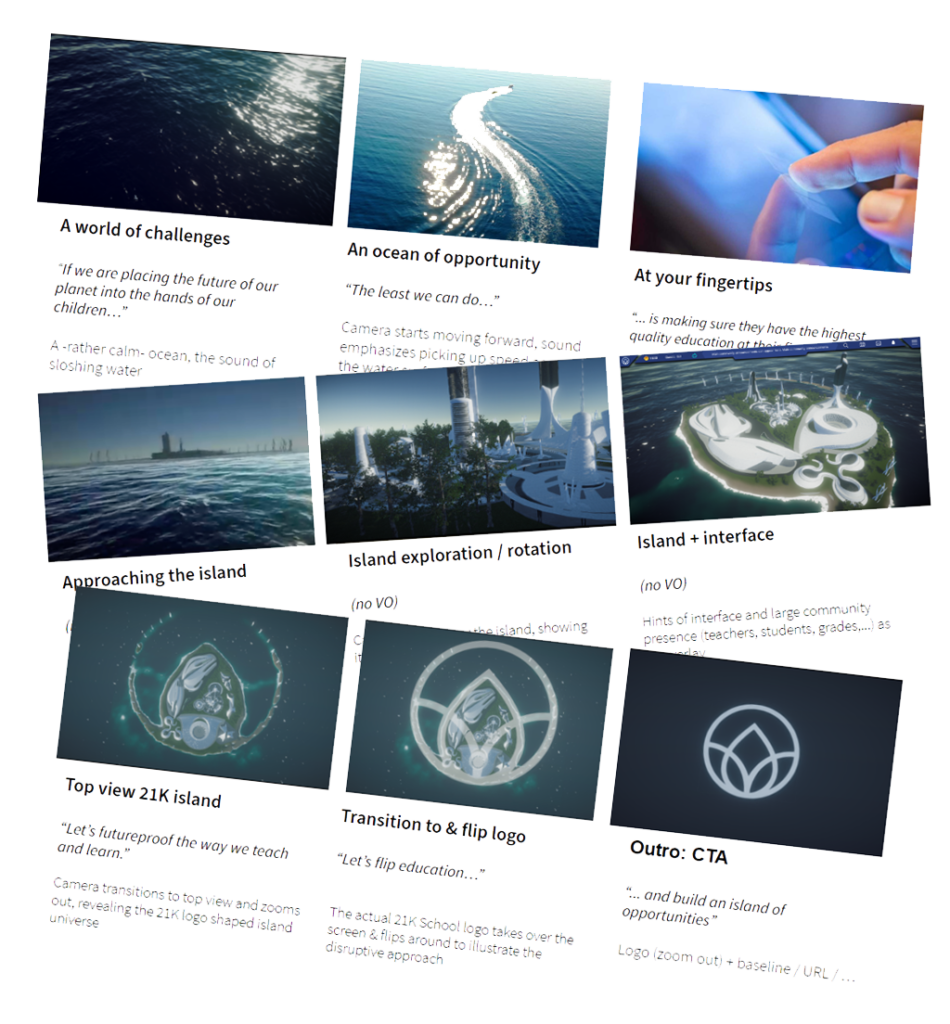 On the horizon: 21K School's Metaverse Academy
Imagine a virtual micronation where future generations enjoy world-class education and grow into future game-changers; the world's first Web 3.0 school and a floating lab for the critical, the curious, the adventurous and the ambitious. Located in international waters, for residents of planet Earth, ages 3-18.